KIA ORA
Discover real milk sourced from Taupo, New Zealand – a place with beautiful crystal-blue lakes, snow-capped mountains, lush green pastures and pure air. Taupo Pure comes from the heart of New Zealand, which is known for its quality milk.
This sets the foundation for the products we provide for you and your family – that they are safe, nutritious and of the highest quality. We know that great milk starts with healthy cows. Our farmers follow a programme that focuses on creating the best environment physically, nutritionally and socially to ensure a healthy herd.
From our whanau (family) to yours – we take pride in providing true family milk to you, straight from the heart of New Zealand.
Our Source
Our People
Our Vision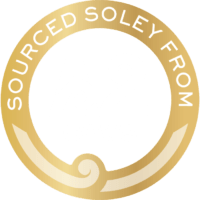 NEW! MILK FROM A2 COWS
Sourced from specially selected cows that naturally produce milk with A2 β-Casein protein. Taupo Pure A2 β-Casein protein milk provides gentle nutrition for the whole family.
Produced under the highest standard of food safety programmes, our milk comes to you rich in calcium and nutrients to help you care for your family. The entire Taupo Pure range is milk of world-class quality and is made from 100% New Zealand milk.
OUR REGION
Lake Taupo is surrounded by beautiful forests, lush green farms, volcanic mountains and snowy peaks – it's one of the world's most unique and picturesque areas.
Taupo Pure milk is sourced from selected local farms within an 85km radius of our processing plant – showing our commitment to quality, taste and the freshness of our milk supply.

QUALITY ASSURED
We strive to provide the best possible source of nutrition to our customers. Produced under the highest standard of food safety programmes – from the farm to the factory – safety, integrity and quality are paramount.